The History of Wallace Brothers Mountain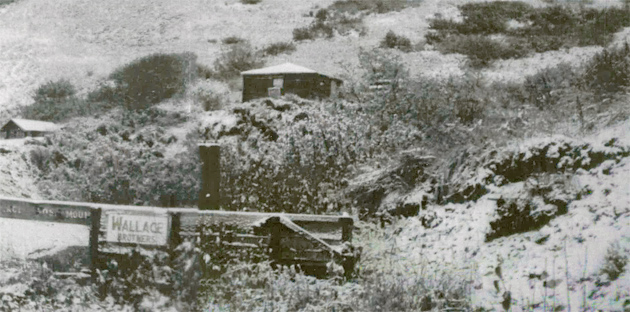 The Wallace homesteads were first entered in 1959, with 320 acres patented to the Wallaces in 1964 and 1972. The first subdivision into home lots was recorded in 1973, when the road system was constructed and wells drilled.
In 1978, the homesteaders purchased, from Eklutna, Incorporated, a private access easement protecting their newly constructed access road across the Eklutna lands.
The second plat of home lots was recorded in 1982, with both homesteads incorporated into the Wallace Brothers Mountain Subdivision. As a part of this subdivision, all the roads in the subdivision were made private, with private road tracts rather than public rights-of-way.
In 1970, the Alaska Legislature created the Chugach State Park out of the Federal holdings which were left over, after fifty years of homesteading in the area.had claimed most of the usable lands.
By 1984, the Wallace homesteaders, Mike, Til and Ella, began to see the downside of cutting off and privatizing their mountain valley. They began sharing their love of horses, hiking and the spectacular views with our community, as well as Anchorage visitor groups, both large and small. The Wallaces also began studying the potential of the lands for winter recreation opportunities, a study which continues today (see "SE Group Report" and "Ski/Snowboard" above).
The only alternative to sale of the property to the State which is available to the owners and investors is to sell the homesites for private home ownership and close the area off from the public.
If you want the State to buy the homesteads, we need your help. You can show your support by getting a pedestrian access permit, and by contacting your legislative candidates and assembly members. They can be reached at:
MOA Assembly:
Thanks for your help.